As it turns out, Wall Street isn't happy with Twitter's decision to permanently ban President Trump, one of the service's high-profile users. Analysts are afraid the decision could expose Twitter to more regulation, as Mirabaud analyst Neil Campling said the ban could open Twitter up to more regulation under the next administration now that the platform is clearly making editorial decisions about what type of political content is, and isn't, appropriate.
Traders are clearly worried, as Twitter shares are down 7% in premarket trade, building on losses from after-hours trading on Friday, as well as Sunday night.
As everyone knows, Twitter was Trump's preferred channel for "amplifying attacks on his rivals, spreading conspiracies and provoking other nations during his four years in power."
Adding to the fuel, BofA this morning that Wall Street is "likely to revisit social media content risks with Trump suspension" noting that it sees "churn from the conservative community within Twitter as a modest 1Q DAU threat"
More engagement risk for Twitter than Facebook
Donald Trump had 88mn followers on Twitter, the 6th most followed account, and on Facebook he had over 33mn followers. President Trump's follower count represents 47% of Twitter's daily active users (DAUs) (though clearly not all followers are DAUs), with his account averaging 34 Tweets per day in 2020 (up from 21 in 2019). Additionally we see churn from the conservative community within Twitter as a modest 1Q DAU threat, however SensorTower suggests DAUs on Parlor (a conservative focused alternative) is roughly 130k (0.37% of Twitter's US DAUs) as of January 8th. Our call is that after some deactivation newsflow near-term, strong political activists will stay on Twitter for other content.
Content risk and Section 230 back in focus
In June, The DoJ had a proposal to rollback some Section 230 protections, which specifies that Internet companies are generally not liable for user posted content. While a Democratic administration may be less focused on significant reform of Section 230, recent events may make content legislation more likely. While we think social platforms may welcome content guidelines, risks of a rollback of Section 230 include: 1) potential civil liability arising from victims of Online content, and; 2) expense risk from need to increase content review capabilities. Facebook CEO, Mark Zuckerberg, has been vocal in embracing an update to Section 230, while Twitter CEO, Jack Dorsey, noted "Eroding the foundation of Section 230 could collapse how we communicate on the Internet, leaving only a small number of giant and well-funded technology companies"
In other social media news, Amazon's decision to bar Parler, the pro-free-speech alternative social media platform, has resulted in the service being de facto barred from the Internet.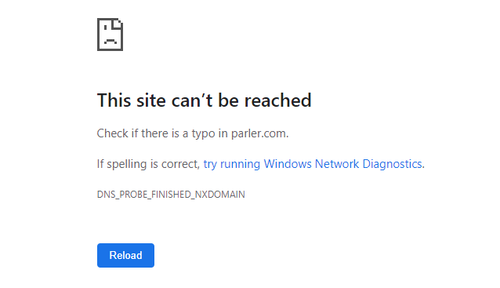 Twitter's decision to ban Trump followed a similar decision by Facebook, which blocked Trump's accounts on Facebook and Instagram, with CEO Mark Zuckerberg saying Trump's most recent posts show he intended to undermine a peaceful transition of power.
Parler executives pushed back against the ban of their service, with Chief Policy Officer Amy Peikoff telling "Fox & Friends Weekend" that the company was "clearly being singled out...I believe we were treated unfairly."
Parler CEO John Matze said recent statements from Amazon, Google and Apple about dropping access have prompted most of the platform's other vendors to drop support as well. In a statement before the platform went down, Matze told users he wasn't sure when the platform might be back up.
"We will likely be down longer than expected," Matze wrote in a post on his network before Amazon restricted hosting. "This is not due to software restrictions - we have our software and everyone's data ready to go. Rather it's that Amazon's, Google's and Apple's statements to the press about dropping our access has caused most of our other vendors to drop their support for us as well. And most people with enough servers to host us have shut their doors to us. We will update everyone and update the press when we are back online."
Matze, who frequently sits for interviews on CNBC and with other news organizations, says he will not make any account on any social media network other than Parler.
"Parler is my final stand on the Internet," he said.
We imagine there are many conservatives who found a home on the platform who feel the same way.
Think your friends would be interested? Share this story!